Waterfront
The clients' Nordic lineage and love of the Bergen, Norway waterfront provided inspiration for the traditional design intent. In combining the fundamental principles of a traditional structure, with modern amenities and regional Northwest design, two opposing styles were blended for a modern representation of a traditional waterfront cottage.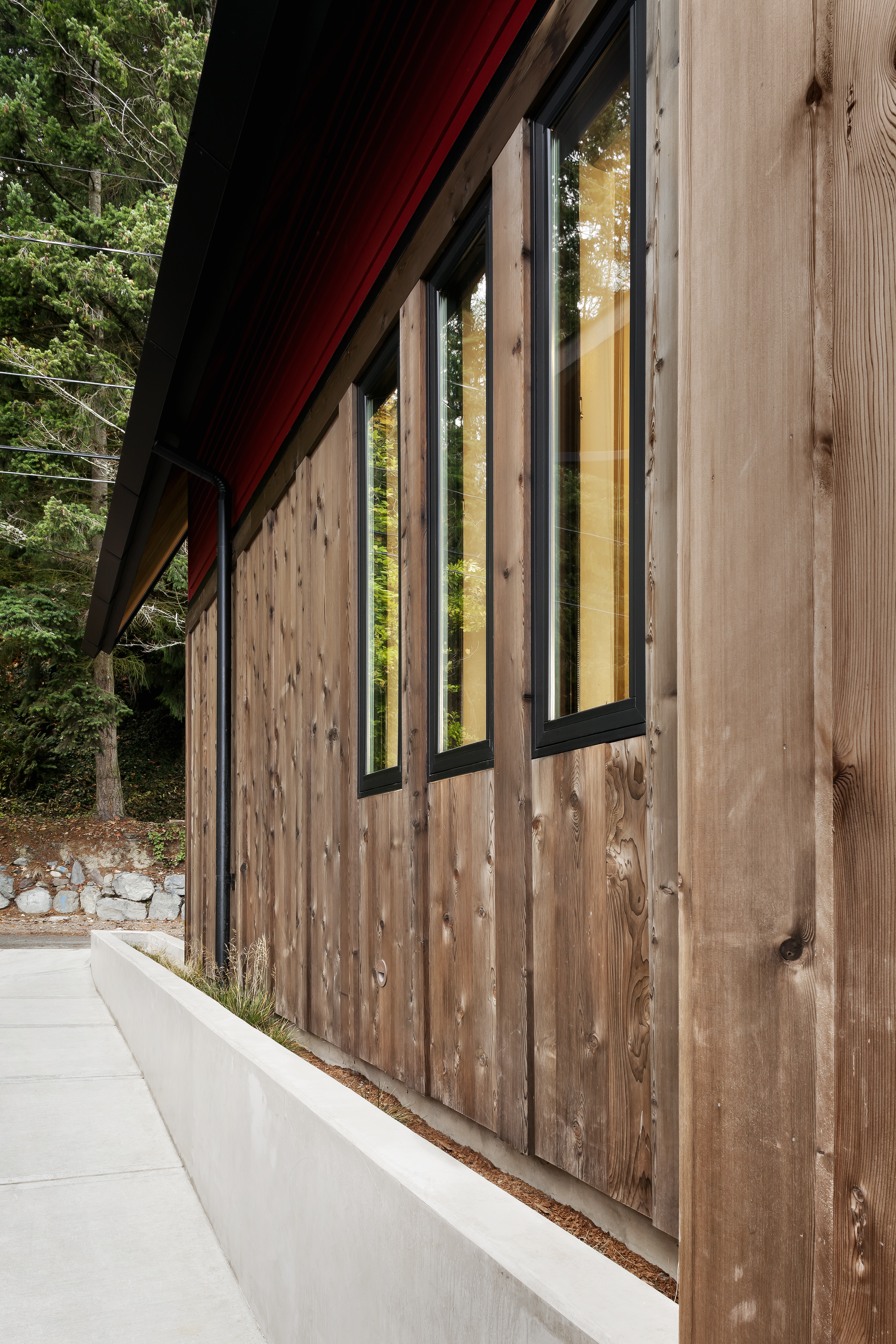 Christopher Alexander, 'A Pattern Language'
"Slope the roof or make a vault of it, make its entire surface visible, and bring the eaves of the roof down low, at places like the entrance, where people pause. Build the top story of each wing right into the roof, so that the roof does not only cover it, but actually surrounds it. The space under or on the roof must be useful space that people come in contact with daily. The whole feeling of shelter comes from the fact that the roof surrounds people at the same time that it covers them. This sheltering function cannot be created by a pitched roof, or large roof, which is merely added to the top of an existing structure. The roof itself only shelters if it contains, embraces, covers, and surrounds the process of living. This means very simply, that the roof must not only be large and visible, but must also include living quarters within its volume, not only underneath it."
Scale
Due to the modest lot size, proximity to the access road and nearness to the residences on the north and south, scale became paramount. Two gables were created, turned perpendicular to one another, and varied in height to create two competing scales within. This allows enough height for the spaces to take full advantage of the impressive views to the east, yet provide a sense of comfort and security as you enter on the west.
Shelter
The main entry and circulation through the house are located adjacent to the steeply pitched roof - which not only shelters, but also reveals the connection back to nature through a bank of punched skylights. As one comes in contact with the roof throughout the day, nature and the fundamental embrace of shelter are experienced as one.