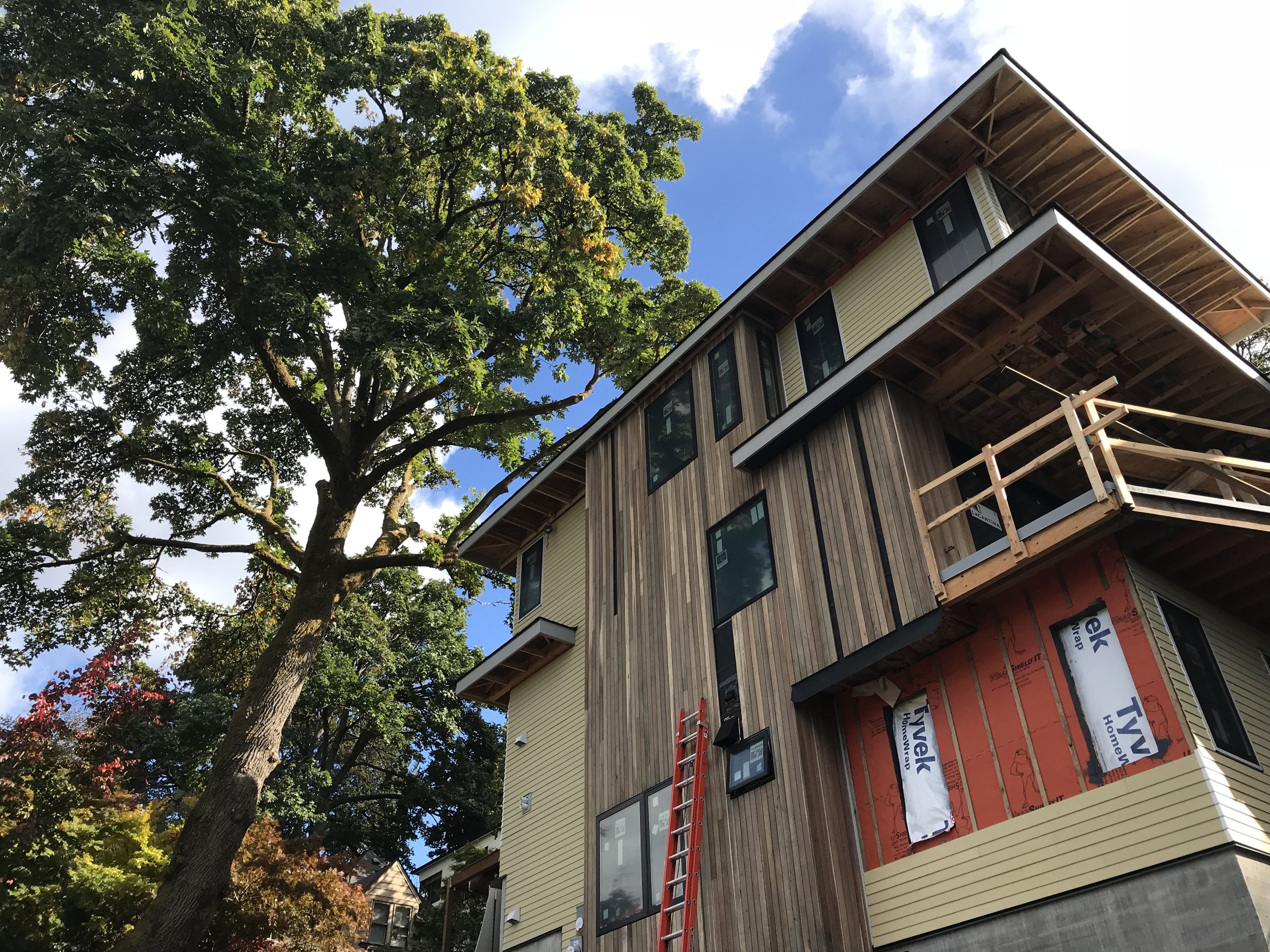 The Maple
Located in the Madison Park neighborhood of Seattle, the design for the this residence was influenced by a five foot diameter maple tree on the site. Specific siting and angles of the design were driven through the connections and sight lines of the tree. 'Leaves' were also designed into the stair tower to respond to reflected and dappled light through the tree canopy.
Mezzo
Mezzo - half, moderate, middle.
The owner's piano was a pivotal feature of the main living space and an element which informed the conceptual design of the residence. The stairs, 'leaves' and name of the residence were inspired by the piano's rhythm, scale, design, and dimension.